In the month of May, Google has added "direct album sharing" which is quite impressive and now it has some big redesign the whole view but the user experience won't' get totally altered, instead, it'll enrich your experience.
Google Photos redesign: A News Look
As you can see, there's only three tab but earlier it used to four. and also, Google has added map view as well.
In the previous version, the four sections were Photos, Album, For You & Sharing option and now it reduced to Photos, Search & Library.
When you capture the moments of your friends, family your stuff will be huge and it's difficult to locate within your cellphone and the search option will ease your task within the Google Photos.
Therefore, Google Photos is more dedicated on best user experience on the basis of users history data.
Google Photos: The Map View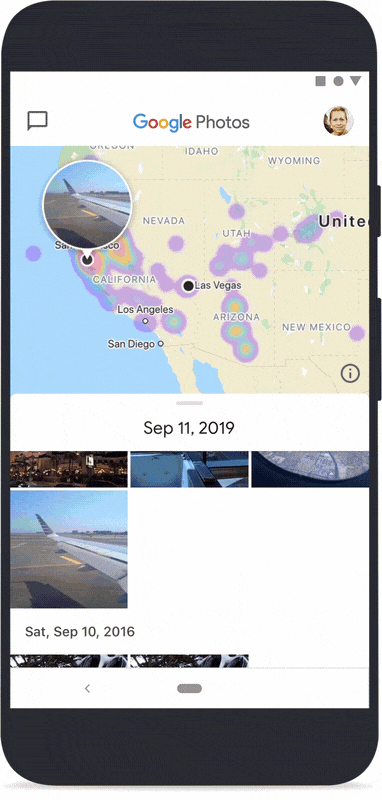 The big added feature is Google photos map view, on of the most awaited features of Google Photos and it's here. It's a part of Search option and it let you view the videos/photos taken by you at different places.
If you have enabled the location during video/photo capturing, Google Photos will organize in such a way such as memories on this day, place you were today etc.
Google Photos: A New Refreshed Icon

Lastly! A new refreshed icon for Google Photos from Google itself. The icon's color will remain same but he design is more or less same and impressive.